PowerMap
Kentucky's Touchstone Energy Cooperatives take pride in providing the best and latest technology to better serve customers. That's why we created our targeted GPS-based mobile app, PowerMap. The first of its kind, PowerMap is putting the power of locational knowledge in the hands of site selectors, economic developers and service providers.
---
How It Works
---
PowerMap provides users with detailed service territory maps for all 87 counties served by Kentucky's Touchstone Energy Cooperatives. When out in the field, the app uses a mobile device's GPS capabilities to determine if the user is in one of our 16 cooperatives' service territories. If accessed from afar, users can pinpoint the exact location of interest and determine which local cooperative provides direct service. ---
Let's Get Started!
---
Dive in to thousands of data points, maps and important details designed to make site selection simple.
Launch PowerMap
Data Is Power
---
In addition to service territory information, PowerMap leverages over 63,000 site selection data points from StateBook International. This connection provides access to geo-specific data such as detailed workforce and education data, available sites and buildings, infrastructure resources, quality of life attributes, as well as other community and region-specific analytics.
Visit StateBook
---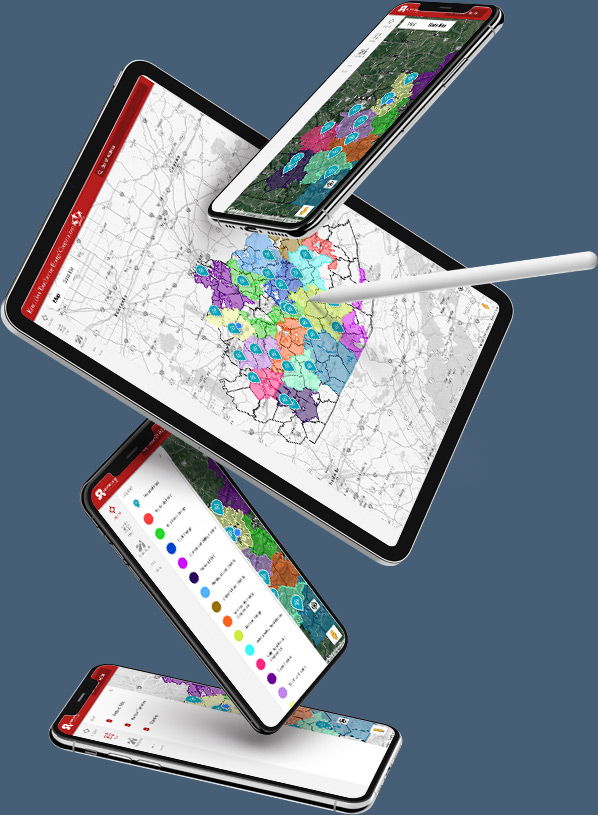 The PowerMap app was created by our friends at Interapt, one of Kentucky's leading technology companies. Based in Louisville, Kentucky, Interapt creates cutting-edge applications across multiple platforms. PowerMap is part of a suite of economic development tools offered by Kentucky's Touchstone Energy Cooperatives. An extensive collection of free downloadable site files for Kentucky's PowerVision Sites are also available to users. Additionally, cooperatives and economic developers within Kentucky's Touchstone Energy Cooperatives' service territory are provided access to custom websites through StateBook.